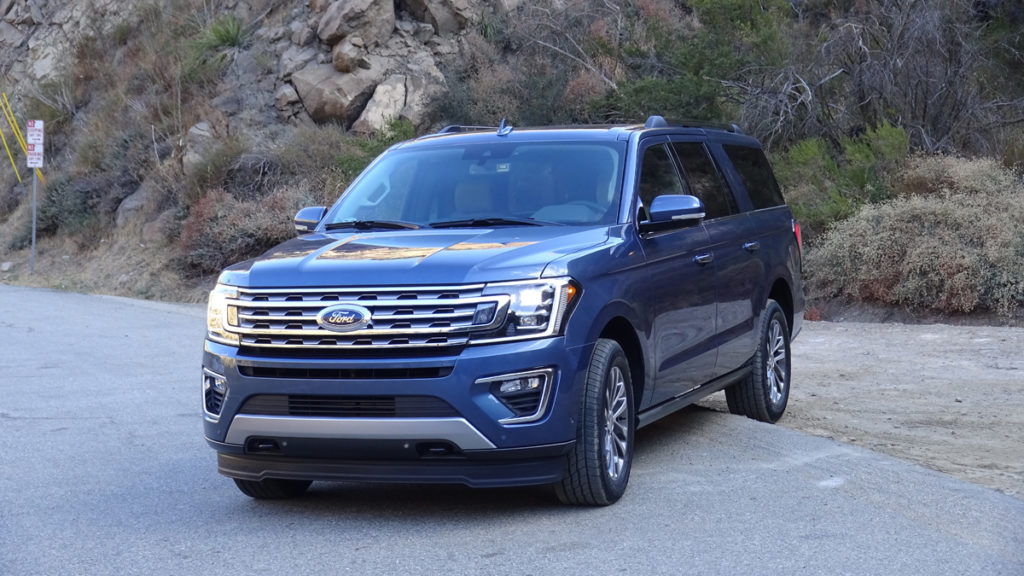 All-New Ford Expedition Full-Size SUV
Ford flew me to Malibu California to drive the all-new 2018 Expedition and 2018 Mustang. It was rough in Malibu driving along the California Pacific Coast Highway in a Mustang and then an Expedition. Stopping at Venice Beach to see what you see on television. Sandy beaches, tan bodies, roller skates and such. But someone has to do it, so I put up with the plane ride, traffic jam at LAX and all the honking horns from fellow drivers.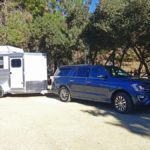 The new 2018 Expedition with the only engine choice, 3.5L Eco Boost V-6 twin turbo with 400 horsepower and 480 foot pounds of torque like the F150. The Platinum, top package gets a little more power out of the Eco Boost. New is the 10-speed auto like the F150 and aluminum skin like the F150. The EL package is replaced with MAX for the longer version. This gives you larger second row doors and sliding seats. Captain chairs will give you seat belts for seven, middle roll bench seats means seats for eight. The new 10-speed tranny is controlled with a knob, big knob. Ram uses a shift knob in 1500 with 8-speed. Still not use to shifting a knob back and forth from drive to reverse to get out of a snowbank. No I didn't see any snow in California, just the snow covering my truck at DIA.
We towed CM horse trailers weighed down to 5500 lbs which is what the Expedition is rated for without weight distributing hitch. And a 6500 lb Airstream RV trailer. The Expedition is 4 wheel independent suspension. This makes them ride better than mono beam leaf spring suspensions on trucks. Also this allows for a deeper rear floor giving the third seat more leg room.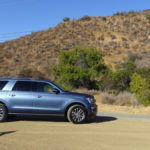 Independent rear suspensions with coil springs are known to move more with a trailer. Not something I liked. To solve that problem with trailer sway, this model Expedition with the FX4 off-road package, has electronic limited-slip rear differential. This electronic LS rear differential controls sway with a trailer. And it works well. Lots of curves in Malibu, the roads I mean and I tested trailer control vigorously with the new Expedition. With 9300 lb. trailering capacity on the 4×2 and 9200 lb. capacity on the 4×4, I think this will be a good choice for trailering. I'll know more when I can max them out with trailers in our Rockies. The integrated brake controller is higher up in the dash than the F150. On the F150 I have to look for it.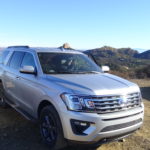 According to  Todd Hoevener, Expedition chief engineer, the 2018 Expedition has a higher belt-line, more angle to the pillars, more functional luggage rack, new door inserts that I like, new dash and grill. Many of the styling changes are related to the look of the F150, but the F150 lost 750 lbs when it gained the aluminum skin, the Expedition just lost 300 lbs with an aluminum skin. The power sliding middle row seat and more computers and modules used up some of the weight savings. More options with the 4×4 lets you pick a terrain setting or sport mode. 10-speed tranny is smooth. The rear compartment is like a transformer, it has compartments and shelves that fold, lift and popup. With middle row captain chairs, you can leave a child seat in them and fold and slide them forward. USB ports in every row and a rear seat entertainment that can stream live cable or satellite television. A few more interior handles helps climbing in and a flat floor makes it a very usable SUV.
 Expedition MAX Platinum 4×4 MSRP is $78,545 to a low end of $48,095 for XL 4×2
Expedition 4×2 MPG City: 17, Highway: 24, Combined 20.
Expedition 4×4 MPG City: 17, Highway: 23, Combined 19.
Comments
comments