Top Picks for Pickup Truck Products and Trailer Accessories, Popup Hitch, SuperSprings, Centramatic Balancers, Andersen WDH, PopUp Shortbed Gooseneck Extensions
Towing Accessories I use in Reviews.
Horse Trailer Accessories, RV Accessories, Trailer Parts, Pickup Truck Products
Popup Gooseneck Extensions, SuperSprings, Cody Cushion, Shocker Hitch, Andersen No-Sway Weight Distribution Hitch, Centramatic Wheel Balancers, Sulastic Torsion Springs, DirecLink Trailer Brake Controller
As seen on   Equestrian Nation
 Safe and Secure Ordering, We don't share your information   Always a safe secure website for ordering your Truck/SUV products.  We destroy your credit card information after the order is processed. We do not store it or share it
Questions1-303-883-1300 ask for MrTruck
---
Celebrating our 15th Year on the Web  1999-2014
"The Best for Less Truck, SUV & Trailer Accessories!" Products I'm proud to sell to my friends! "Power, Safety & Long Lasting Values!" 
During my truck research, I find cool products that I wish I'd thought of. The best ones that are easy to use and install are listed here as I find them. This are towing products, accessories, truck and SUV upgrades I use every month.
These are products I believe in, have tried and found them to be the best available in their category in our opinion. 
---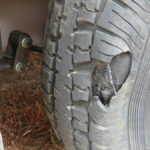 Tuson T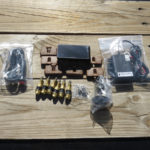 railer Tire Pressure and Heat Monitor: Trailer tires are the bane of my existence.  In the last couple of years, I've had 5 trailer blowouts. And each time I had bent trailer fenders, broke clearance lights and expensive trailer tires.   I found the solution, with tire pressure units inside the tires out of the way, just one repeater on the trailer to amplify the wireless signal to the truck and just a wireless receiver monitor in the truck cab. I can use it with any truck or SUV, I trailer with.   It's very hard to find a tire pressure monitor system that goes above 80 psi. Tuson goes to 203 psi,  And it also shows the internal tire heat. Just like racing at  Indianapolis 500, you can know the tire temperature and pressure in real time. For the whole story click….
---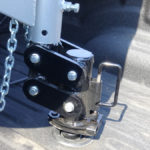 New from Gen-Y Hitch, Gooseneck Torsion Suspension Coupler 4 in. Round & Square. Now you can isolate your gooseneck trailer bounce from your trucks bounce. Improve your ride, with Rubber Torsion Hitches only 10% of the trailer inertia transfers compared to 100% using a hard connection hitch giving you the ultimate control. Greatly increased braking control since all the weight on the tow vehicle and trailer is distributed evenly giving you increased positive contact when breaking and maneuvering.  Read More…  FREE SHIPPING
---
Gen-Y Hitch Heavy-Duty adjustable hitch up to 21,000 lbs of trailer and a Torsion flex receiver hitch to isolate the trucks movement from your trailers bounce. To me it's unbelievable what todays pickup trucks are rated to tow. 2015 Chevy and GMC 3500 dually diesels are rated to tow 19,000 lb bumper pull trailers without a weight distributing hitch. It wasn't that long ago that a one ton was rated to low less than 19,000 lb gooseneck trailer. Hitch companies have had a hard time keeping up with the new trucks.  Gen-Y Hitch heavy duty adjustable drawbar for today's powerful trailering trucks.  Buy Gen-Y Hitch One Hitch Does it All Read MrTruck's Review  FREE SHIPPING