---

Hot Shot trucks and trailers reviewed
H. Kent Sundling (MrTruck) Publisher/editor, David Sundling-video/camera, Kelsey McRobert Heil-journalist, Rick Vorce-social media/SEO: Published in USA, World HQ, Denver CO. Ph. 303-883-1300, email kent@mrtruck.net Founded 1999. Copyright © H. Kent Sundling, All rights reserved. Email for free reprint & picture permission. MrTruck Research, Pickup Truck-Trailer and Accessory Reviews.
Join us for 6 weekly RFD TV segments on Equestrian Nation with MrTruck: this week: The Fuel Box, truck tank
YouTube.com/MrTruckTV Celebrating our 18th Year, 1999-2018 with no government bailout money. "MrTruck's" Free Reports on Buying the Right Truck/SUV for You ! Pickup Truck Reviews,  Horse Trailer Reviews
Safe, Secure Ordering, Questions on orders call 303-883-1300
---
Featured Trailer Products
---
Tuson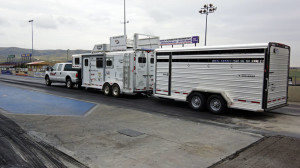 Sway Control, ultimate trailer sway control for safer trailer towing.
Tuson, the folks with trailer ABS and DirecLink trailer brake controller, now have a module that controls sway on bumper pull trailers. It will actually steer the trailer left and right to keep the trailer towing straight. If you have a sudden gust of wind, get cut off on a freeway or have your trailer load shift, Tuson Sway Control will keep the trailer towing straight. The module automaticly reads how worn your trailer brakes are and how big your trailer is and uses your trailer brakes accordingly.
More….
---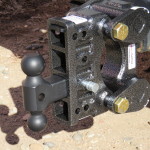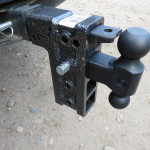 Gen-Y Hitch heavy duty adjustable drawbar for today's powerful trailering trucks: One company that has kept up with new heavy-duty trucks is Gen-Y Hitch. (//www.genyhitch.com) These steel adjustable, multi-ball, multi-height, pintle, weight distributing hitch is the highest trailer rated hitch I've seen. I own 10 adjustable receiver hitches. My highest rated hitch was 14,000 lbs. The one I'm using from Gen-Y Hitch is rated for a 16,000 lb. trailer with a 2 inch shank. For Class V receiver, 2.5 inch shank, trailer rating goes up to 20,000 lbs.  Newest hitch is the Torsion Flex Hitch that isolates how your trailer bounces verses your truck for a smoother ride.  Read the review….
---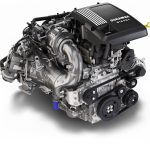 DETROIT — The all-new 2020 Chevrolet Silverado's available 3.0L Duramax inline-six turbo-diesel engine adds choice and versatility for full-size truck customers, offering class-leading torque and horsepower in addition to focusing on fuel economy and capability. It is the first-ever inline-six turbo-diesel offered in Chevrolet's full-size light-duty trucks. It is priced identically to the 6.2L V-8 as a $2,495 premium over a 5.3L V-8 model or $3,890 over a 2.7L Turbo model. More….
---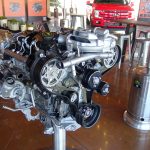 3.0-liter Power Stroke diesel engine on F-150 is now available on XLT (302A) models. Previously, it was only available on Lariat, King Ranch and Platinum, but now it is also available on XLT 302A, our largest volume series. Now, the diesel engine is available on 75% of F-150's mix, and F-150 has the only diesel available in its class. Customers and dealers told us they wanted this, so we listened and have made it available. The order bank opened last week.
---
New 6.2L V-8 availability for Trail Boss, RST models: For 2020, more than half of Silverado trim levels will be available with the 6.2L V-8 with an SAE-certified 420 hp and 460 lb-ft of torque, paired with a 10-speed automatic transmission. For the Custom Trail Boss and the LT Trail Boss, powered with the 6.2L V-8 for the first time.  For 2020, Silverado will be available with an all-new 3.0L Duramax turbo-diesel engine dedicated to efficiency and refinement. More….
---
Ford F-150 Is Best Performing Pickup Truck in IIHS Passenger-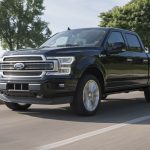 Side Safety Testing; Earns All Good Ratings: Insurance Institute for Highway Safety rates the 2019 Ford F-150 as the only truck to earn the top-tier good rating in every category, and the best performing truck among 11 pickups evaluated in passenger-side small overlap front crash testing. This follows testing by National Highway Traffic Safety Administration that awarded F-150 crew cab a five-star overall vehicle score and a five-star rating for driver and passenger for all crash test modes. More…
---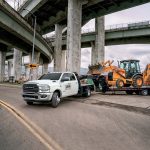 2019 Ram Chassis Cab designers worked closely with engineering to give Ram's line of halo-capability trucks an optional level of comfort with the new Limited model for those customers who have an enthusiast's passion and want a fitting truck to handle the weight. The 2019 Ram Chassis Cab also offers the class-exclusive 12-inch reconfigurable touchscreen display with SiriusXM with 360L. Adding to its leadership in technology, the new Ram Chassis Cab is the only truck in the segment to offer adaptive cruise control, Forward Collision Warning, Automatic Emergency Braking (AEB) and AEB with trailer brakes on all trim levels. More….
---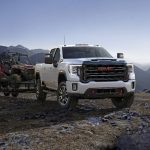 All new 2020 GMC Heavy Duty is coming soon: The bigger frame, stronger propulsion and smarter technologies are expected to deliver dramatically greater towing capacity than previous models, well in excess of 30,000 pounds. The new Sierra HD marks the introduction of an all-new 10-speed Allison automatic transmission — the first-ever offered in the heavy-duty pickup segment. The all-new 10-speed transmission with closer gear spacing allows the engine to operate in an optimal range at all times with varying load and terrain conditions.  An available class-leading 15 unique camera views1, including an industry-first transparent trailer view, help optimize the driver's view around the truck and compatible trailers to provide added confidence when towing.  More….
---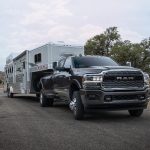 1000 lb-ft of Torque RAM Diesel for 2019: Yes it finally happened, we knew a heavy duty truck diesel would eventually reach 1000 lb/ft of torque. Ram did it first, introduced at the NAIAS Detroit Auto Show.  New Cummins with 400 horsepower max towing is 35,100 lbs. updated frame, interior, axles, suspension is class leading. 6.4L Hemi engine gets an 8-speed. Last year was all about 1/2 ton trucks, 2019 will be all about heavy duty trucks, it's going to be exciting. More of the press release…
---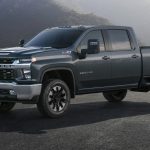 2020 HD Silverado: All new look, it's taller, longer and meaner. Saw it in person and I was impressed. Looking at it head on takes some getting used to as with all new designs. Not sure how tall the new HD is yet, but Chevy tells me that the bed rail has been lowered not raised. Two engines for 2020 HD, Duramax V-8 diesel 910 lb-ft of torque with all new 10-speed Allison Automatic Transmission. A new gas direct injection engine to replace the old 6.0L with a 6-speed auto. Read More…. 
---
---
2019 GMC Denali, premium AT4 off-road with 2 inch lift from the media launch in Newfoundland Canada, first drive. All new truck with new trailering features, 10-speed transmission. MultiPro folding and folding again tailgate, CarbonPro carbon Fiber bed, Heads Up Display and Adaptive Ride Control.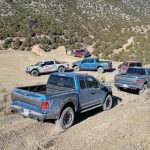 2019 Raptor first drive. I like ATV's and Side X Sides for off-roading fun. My favorite one is the Ford Raptor. Yes, it's a truck but it jumps, rock crawls, fords creeks and does all that with air conditioning and XM radio. Ford flew me to Utah last week to the Utah Motorsports Park, home of Ford Performance Racing School. If you buy a Ford Performance vehicle like a Mustang GT or Raptor, you get to spend the day at the Racing School learning how to get the most out of handling and performance. At the track we jumped humps with the Raptor and tried to tip them over on a side hill. Read more…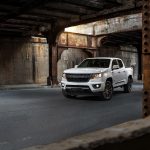 Chevy Colorado 2019, November marks the four-year anniversary of the return of the segment-redefining Colorado midsize truck. Introduced as a 2015 model, the Colorado recorded its first full month of sales in October 2014. Since then, U.S. customers have bought more than 428,792 Colorados.
To celebrate, Chevrolet is expanding the Colorado range with two new special editions, the off-road Z71 Trail Runner and street-focused RST, that offer options to match customer interests on the trails and on the street. More…
---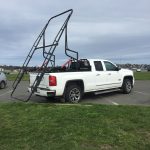 Overhauler Super Overhead Racks Coming to SEMA in Las Vegas Nevada October 30- November 2, 2018. Booth #36183 Upper South Hall.  Website, phone  1-888-421-0770. You've never seen anything like this. A ladder rack, power hoist and a boat hauler. Overhauler started as a power boat loader. Great for moving engines and transmissions. Hydraulic cylinders tilt the rack and a winch will lift whatever you need into your truck. Side by Side model too. We all haul heavy tools in our truck beds. Save your back and keep working with this portable crane.  More…
---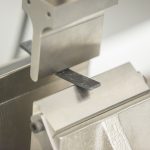 Reported from HardWorkingTrucks.com Graphene – a two-dimensional nanomaterial – is slated to into more than 10 under hood components of the company's flagship pickup. Graphene is 200 times stronger than steel and one of the most conductive materials in the world. It is a great sound barrier and is extremely thin and flexible. Graphene, while not economically viable for all applications, will be used in small amounts in fuel rail covers, pump covers and front engine covers to maximize its strength benefits. It's in cell phones and some sporting goods – and by year's end it will be under the hood of Ford's F-150. More….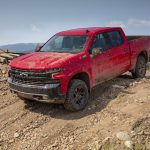 New Silverado 2.7L Turbo: The all-new 2019 Chevrolet Silverado 1500 with the technologically advanced 2.7L Turbo offers full-size truck customers a capable and efficient choice with an EPA-estimated fuel economy of 20 mpg city/23 mpg highway in rear-wheel-drive models. To achieve both better performance and overall efficiency, engineers made smart choices with engine technologies, advanced manufacturing and the use of mixed materials. The base curb weight of the 2019 Chevrolet Silverado with the 2.7L Turbo is 380 pounds less than the current Silverado with the 4.3L V-6, despite having more interior room and cargo space.  More….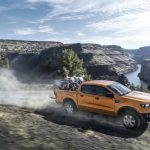 ---
DEARBORN, Mich., – It's almost here. As the 2019 Built Ford Tough Ranger nears production, Ford announces its all-new midsize pickup for North America will deliver best-in-class payload, gas torque and towing capability. "Think of Ranger as the biggest and most capable backpack for your gear," says Rick Bolt, Ford Ranger chief engineer. "With 1,860 pounds of maximum payload, Ranger can haul nearly a ton of gear to enable your next adventure." The 2019 Ford Ranger's standard 2.3-liter EcoBoost® produces 270 horsepower and, more importantly, 310 lb.-ft. of torque. More….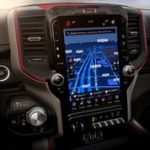 The 2019 Ram 1500 Rebel 12 special edition offers unique technology never before available on Rebel, including Ram's Uconnect 4C with 12-inch screen and navigation. The fourth-generation Uconnect system includes enhanced processing power, multi-touch gestures, vivid imagery, sharper graphics and the ability to support smartphone integrations. The class-exclusive, 12-inch reconfigurable touchscreen display offers split-screen capability and tailor-made graphics. Next generation in-car audio entertainment debuts with industry exclusive SiriusXM with 360L – on-demand content and a personalized listening experience……More…..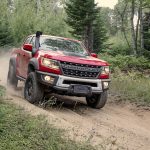 The Colorado ZR2 Bison joins Chevrolet's midsize truck lineup as an all-new performance variant. Bison is Chevy's first collaboration with American Expedition Vehicles (AEV), a premium off-road aftermarket manufacturer.For maximum protection of key undercarriage elements while driving over rocky, jagged terrain, Bison features five skid plates covering the engine oil pan, fuel tank, transfer case and front and rear locking differentials. Designed by AEV, these skid plates are constructed of hard, durable hot-stamped Boron steel.  More…
---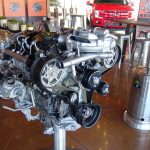 The new 2018 Ford F150 diesel – has some surprising rpm and tow/haul mode characteristics I haven't seen in a diesel. In the Ford Super Duties with 6.7L diesel in tow/haul mode, braking or towing downhill will down shift the transmission to slow you down. The diesels will only downshift if there is enough RPM band left to not go over redline around 3500 RPM. GM Duramax  diesel will defuel and go up to 4000 RPM's with downshifting in tow/haul mode. Ford Super Duty and GM Heavy Duty diesels in the last couple of years will even continue to slow down after down shifting.  More….
---
---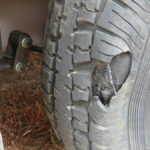 Tuson T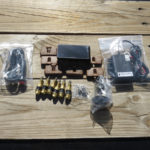 railer Tire Pressure and Heat Monitor: Trailer tires are the bane of my existence.  In the last couple of years, I've had 5 trailer blowouts. And each time I had bent trailer fenders, broke clearance lights and demolished license plates along with expensive trailer tires.   I found the solution, with tire pressure units inside the tires out of the way, just one repeater on the trailer to amplify the wireless signal to the truck and just a wireless receiver monitor in the truck cab. I can use itwith any truck or SUV, I trailer with.  Just unplug the cord from the cigarette lighter and put it in the next truck. It's very hard to find a tire pressure monitor system that goes above 80 psi. Tuson goes to 203 psi,  And it also shows the internal tire heat. Just like racing at  Indianapolis 500, you can know the tire temperature and pressure in real time. For the whole story click….
---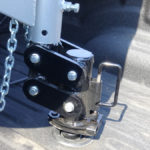 New from Gen-Y Hitch, Gooseneck Torsion Suspension Coupler 4 in. Round & Square. Now you can isolate your gooseneck trailer bounce from your trucks bounce. Improve your ride, with Rubber Torsion Hitches only 10% of the trailer inertia transfers compared to 100% using a hard connection hitch giving you the ultimate control. Greatly increased braking control since all the weight on the tow vehicle and trailer is distributed evenly giving you increased positive contact when breaking and maneuvering.  Read More…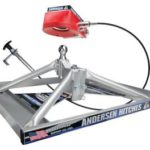 ---
Andersen 3220-Andersen Aluminum Ultimate 5th Wheel Conversion Connection 2-gooseneck version and 3200-Steel Rail Version. Take the cluck out of your RV trailer hitch, get a smoother ride and a easier to clear out your bed when not trailering. .….More info and order.
Travel-N-Corrals_______________________________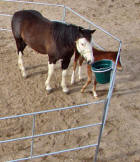 Trail riding and Travel N Corrals go hand in hand. Easy to take with you, easy to setup. Horses tied to a trailer for hours can cause problems. Keep your horses relaxed in a roomy corral as you enjoy the great outdoors between rides. Sleep well at night with your Travel N Corrals placed where you want them and in plain site of your bedroom window. If you go to high school rodeo's, you will see portable corrals everywhere. Families enjoying each other and security for the horses when everyone is running…..More….
---
DirecLink Trailer Brakes_____________________
---
Popup Hitch_____________________________________
---
Comments
comments