---

Hot Shot trucks and trailers reviewed
H. Kent Sundling (MrTruck) Publisher/editor, David Sundling-video/camera, Kelsey McRobert Heil-journalist, Rick Vorce-social media/SEO: Published in USA, World HQ, Denver CO. Ph. 303-883-1300, email kent@mrtruck.net Founded 1999. Copyright © H. Kent Sundling, All rights reserved. Email for free reprint & picture permission. MrTruck Research, Trucks Trailers and Accessory Reviews.
Join us for 3 weekly RFD TV segments on Equestrian Nation with MrTruck: this week: The Fuel Box, truck tank
YouTube.com/MrTruckTV Celebrating our 17th Year, 1999-2017 with no government bailout money. "MrTruck's" Free Reports on Buying the Right Truck/SUV for You ! Pickup Truck Reviews,  Horse Trailer Reviews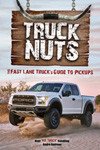 Safe, Secure Ordering, Questions on orders call 303-883-1300
We don't share your information
My New Truck-Trailer Book is out: Find out the answers to your tough truck decisions, a guideline to truck choices, new or used, diesel or gas, what trailers can you tow, teenage driving safety and much much more.  Click to order now at Barnes and Noble, Independent Book Stores and Amazon.  More on the book: TruckNutsBook.com
MrTruck Video Reviews
---
2017 Ford Super Duty Review, F350 Dually 4×4 trailering in the Rockies
 2017 Ford F350 Super Duty diesel crew cab Lariat review. Adaptive steering, Adaptive cruise control, 7 camera's, gooseneck ball, trailering RV Toy Hauler. Tall truck can you hook to your trailer an why are they so tall for 2017? My next project issue to change.
---
2017 Toyota Tundra Limited off-road
 Reviewing 2017 Toyota Tundra Limited Off-Road towing ATV's in Colorado. Loaded Tundra Crew Max 4×4.
---
2017 GMC Denali 1500 review on trails in the Rockies
 Top 2017 GMC Denali, the "sexy beast" reviewed towing ATV trailer with toys on board for rock climbing in the Rockies. Crew Cab 4×4, 6.2L V-8, 8-speed.
---
Nissan Titan XD Pro 4 X towing Cimarron horse trailer in Rockies review
 2017 Nissan Titan XD trailering near Estes Park. Dee helps review the Pro 4 X  Solar Flare yellow crew cab diesel
---
2017 Ram 2500 Tradesman review with trailer
 2017 Ram 2500 Tradesman trailering review. In the Rockies with a toyhauler full of ATV's, we take the Ram to Moffat Tunnel and climb trails. Ram Tradesman is a base work truck. MSRP $36,795
---
MrTruck's Top Picks, Truck, SUV & Trailer Accessory Store, ENTER We Review Truck & Trailer Accessores and Sell the Best. Towing Store Always a safe secure website for ordering your Truck/SUV products.
Gen-Y Hitch Heavy Duty Hitch____________________________________________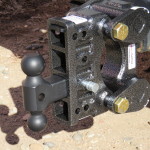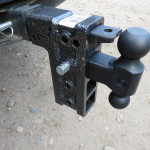 Gen-Y Hitch heavy duty adjustable drawbar for today's powerful trailering trucks: One company that has kept up with new heavy-duty trucks is Gen-Y Hitch. (//www.genyhitch.com) These steel adjustable, multi-ball, multi-height, pintle, weight distributing hitch is the highest trailer rated hitch I've seen. I own 10 adjustable receiver hitches. My highest rated hitch was 14,000 lbs. The one I'm using from Gen-Y Hitch is rated for a 16,000 lb. trailer with a 2 inch shank. For Class V receiver, 2.5 inch shank, trailer rating goes up to 20,000 lbs.  Newest hitch is the Torsion Flex Hitch that isolates how your trailer bounces verses your truck for a smoother ride.  Read the review….
---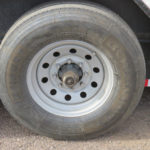 Tuson T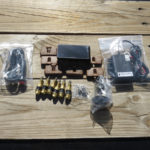 railer Tire Pressure and Heat Monitor: Trailer tires are the bane of my existence.  In the last couple of years, I've had 5 trailer blowouts. And each time I had bent trailer fenders, broke clearance lights and demolished license plates along with expensive trailer tires.   I found the solution, with tire pressure units inside the tires out of the way, just one repeater on the trailer to amplify the wireless signal to the truck and just a wireless receiver monitor in the truck cab. I can use itwith any truck or SUV, I trailer with.  Just unplug the cord from the cigarette lighter and put it in the next truck. It's very hard to find a tire pressure monitor system that goes above 80 psi. Tuson goes to 203 psi,  And it also shows the internal tire heat. Just like racing at  Indianapolis 500, you can know the tire temperature and pressure in real time. For the whole story click….
---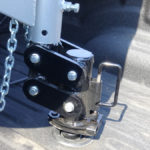 New from Gen-Y Hitch, Gooseneck Torsion Suspension Coupler 4 in. Round & Square. Now you can isolate your gooseneck trailer bounce from your trucks bounce. Improve your ride, with Rubber Torsion Hitches only 10% of the trailer inertia transfers compared to 100% using a hard connection hitch giving you the ultimate control. Greatly increased braking control since all the weight on the tow vehicle and trailer is distributed evenly giving you increased positive contact when breaking and maneuvering.  Read More…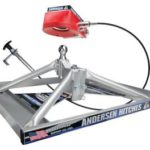 ---
Andersen 3220-Andersen Aluminum Ultimate 5th Wheel Conversion Connection 2-gooseneck version and 3200-Steel Rail Version. Take the cluck out of your RV trailer hitch, get a smoother ride and a easier to clear out your bed when not trailering. .….More info and order.
---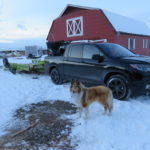 2017 Honda Ridgeline: Is it a truck? Yes, it's different though it may be the future of trucks. I see it as another choice in a crowed midsize category. The good: this new model looks more like a truck (maybe an El Camino) than the last Ridgeline. May not be a truck for a farmer or rancher, but could be a second truck and would fit lots of folks in town just needing a few trips to Home Depot or towing a boat. The new Ridgeline is a utility tool with a tailgate that swings down or to the side for ease of loading and a trunk under the bed that could be a hot tub or a weather proof storage trunk. The bed size is useful,  5'5″ long 50 in wide, the same inside with as a dually.  More….
---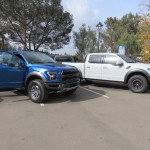 2017 Ford Raptor Excitement ' I didn't know a truck could get me this excited and I live and breath trucks ! I've been steering trucks for 45 years and this is the most fun I've had. We climbed rocks that would make a horse nervous, floated on the Ocotillo Wells desert at 100 mph in Southern California and took on switchbacks on pavement that would make a car slide. So many changes for the second generation Raptor, from the 6.2L V-8 replaced with the EcoBoost 3.5L twin turbo with new electronic waste gates, dual injectors taking the power up to 450 horse power and 510 lb. ft. of torque. And the new 10-speed automatic with paddle shifters …..More
---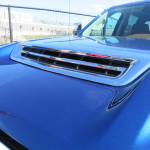 2017 Heavy Duty diesel: Finally its' a real 2017 truck. GM has teased us for years about their new Duramax diesel for HD trucks. We seen them in camouflage in the Rockies towing trailers, we've seen spy photos with a new hood scoop and this went on for years. GM flew me to Texas to drive the new heavy duties on the Texas Motor Speedway ahead of the State Fair of Texas. Chevrolet set a record on the track towing the largest US flag behind the new truck in a dramatic introduction with a group of Chevy owners with high mile Chevy trucks following . Read more….
---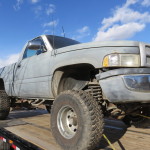 New Project Truck: 1994 Dodge 1500 4×4 shortbed 4 in lift, 3 in body lift
Bought the truck from a divorce on Craigslist, thought $600 was a steal. But it did give me the chance to meet Ruben with Advanced Transmission & Auto Repair in Longmont Colorado for his OverKill automatic transmission rebuild which makes the factory tranny better behind my 318 gas engine than came behind a Cummins diesel in 1994. And the fun just starts, This is the truck that will challenge Big Green and Rusty Boy at www.TFLtruck.com  More….
---
AutoFlex______________________________________________

Auto Flex has a complete pickup truck leaf spring replacement with an air suspension. It bolts on the same place as the factory leaf springs. Self levels, improves ride, braking, steering and handling. Comes with compressor, tank, dump valve and tap for using onboard air for your tires etc. Also a complete trailer air suspension. Auto Flex Review
---
The Fuel Box___________________________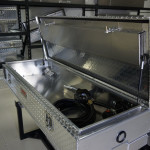 The Fuel Box and new Dual Fuel Box: for tools and extra fuel to stay on the road longer. I like good tools, a tool box and fuel tank company in California makes this quality combo all in the US. It's called The Fuel Box by Zylstra. The fuel tank is separate from the tool box, so it can be replaced separately if damaged, and being bolted together protects the fuel tank from toolbox floor impacts with hitches and chains you throw into the tool box. Z-liner Polyurea coating option, like a sprayed in bedliner keeps the tank….. Read more…
Jack-E-Up___________________________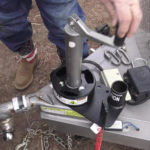 Jack-E-Up: Stop bending your trailer jack. Protect your trucks tailgate, protect your SUV lift gate. Less jacking, less cranking, less work.  Your trailer jack only has one use and then it's in the way.
Powder coated, get your jack out of the way for climbing in the truck bed camper, tying down your bikes and ATV's or cargo. Leave your truck tailgate down for cargo and still pull your trailer. It's easy to bend a trailer jack in dips, pot holes and boat ramps. Read more……
---
Equalizer Systems Trailer Jacks____________________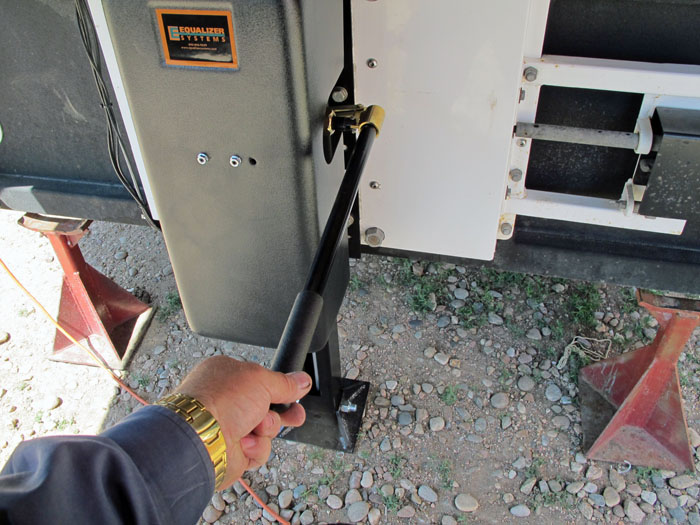 Equalizer Systems hydraulic horse trailer jack for smooth power. Equalizer Systems Jacks, you see them everywhere. Over 70% of horse trailer manufactures equip their trailers with them. So service and parts are easy to get with the largest trailer dealer network.…the review
Twenty years ago, Equalizer introduced hydraulic jacks to the horse industry. Horse trailer manufactures use them because they are dependable and easy to work on. With a manual backup hand pump, Equalizer jacks will always do their job…the review
---
Centramatic_________________________________________

Stop tire cupping, vibration and premature wear on those expensive truck, RV & trailer tires. Centramatic automatic wheel balancers have been saving money on tires for semi-trucks for over twenty years. Now you can automatically balance your tires, wheels, hub and rotors or drums while you drive. A balanced tire doesn't cub, vibrates less & lowers the tire sidewall temperature from less flexing, giving you longer tire life. 5 year warranty, made in the USA More…
---
EZ-Connector___________________________________

Trailer Electronic Technology for Safer, Easier Connection. EZ is a magnetic connection, powerful magnets. Just get the male end near the female plug and "pop" it sucks together. A tab slot align the socket and plug to match the right connections. The male end has two silicone o-rings, the cables have sealant injected inside, all to make the system water proof. If you can keep the water out, you can keep the mud and all the corrosive chemicals used to dissolve ice on the highway out. Spent my share of nights with a flashlight in my mouth in the rain as I work on trailer lights. See the review….
---
Hyndsight Cameras ____________________________________

_
Hyndsight Vision Systems, the versatile on board camera you've been waiting for. We tried it out backing to a trailer, monitoring horses inside the trailer and watching traffic behind the horse trailer. I'm a fan of wireless camera's.  About the most useful tool you can find. We're getting use to the backup cameras on the new trucks I review. But they don't stay on, as soon as you go forward, they shut off. Hyndsight stays on so I can watch my bed cargo and the straps flapping in the wind. At the Ford Super Duty 2017 reveal at the State Fair of Texas, Ford showed us 7 cameras on the new truck. Five of the cameras are for the trailer including a camera for the rear of a trailer. The Review….
---
Titan XD_________________________________________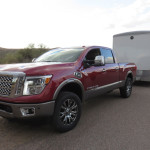 Big news doesn't happen in the pickup truck world very often. But Nissan has become aggressive after 12 years at the rear of Class one. The new diesel XD is Class one and a half. Blurring the line between 1/2 ton and 3/4 ton pickup truck, Titan XD should be on your shopping list if you need more than a half ton but don't need to tow a tank. The XD is set up with standard towing equipment. It comes with a Cummins 5.0L V-8 diesel, integrated trailer brake controller, factory gooseneck ball hitch, rear anti-sway bar, recirculating ball steering, towing mirrors and 10 ply tires. Sounds like a 3/4 ton. More……
---
Weigh-Safe _____________________________________
Weigh-Safe: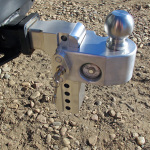 Do you know your trailer tongue weight, asks the judge. On a bumper pull trailer, if you have too little tongue weight, the trailer can sway and be dangerous. Some trailer have their axles too close to the middle and are susceptible to sway anyway. If you have too much trailer tongue weight, your truck or SUV will squat excessively, aim your headlights to the stars and stress your trucks rear axle, brakes and suspension. What you need to know….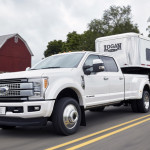 Ford introduces 2017 Super Duty trucks, setting a new standard in Heavy Duty Pickup Trucks: Yes 2017 truck models are finally revealed. I've seen them in camouflage on I-70 but now we know what they really look like. I can stop saying how ugly the Ford dually fenders are because they changed. Still has the round lip but behind that is a real boxy fender. The controversial 2015 F150 with the aluminum body is now on the Super Duty F250-350-450-550. Not just an aluminum cab but the same cabs as the F150 on regular, Super and Crew Cab. The Ford Super Duty was the largest crew cab 16 years ago but became the smallest of the Detroit Three. The Ford F150 grew with a large flat floor under the second row and larger front doors. Ford saved some money and now uses the same cabs on all their trucks. This made the Super Duty crew cab 4 inches longer and it's taller. More….
---
Travel-N-Corrals_______________________________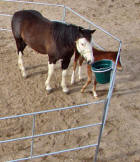 Trail riding and Travel N Corrals go hand in hand. Easy to take with you, easy to setup. Horses tied to a trailer for hours can cause problems. Keep your horses relaxed in a roomy corral as you enjoy the great outdoors between rides. Sleep well at night with your Travel N Corrals placed where you want them and in plain site of your bedroom window. If you go to high school rodeo's, you will see portable corrals everywhere. Families enjoying each other and security for the horses when everyone is running…..More….
---
DirecLink Trailer Brakes_____________________
Finally ABS brakes for trailers ! DirecLink, Fast, smooth and safer than any brake system we've tried. We took our test trailer to the race track, smoked the brakes, burnt the seals and proved how dramatically superior hydraulic disc rotors, electric-hydraulic actuators, ABS modules and a trailer brake controller that networks with your trucks computer can be. Electric brake drums didn't stand a chance in our side by side comparison. A big step toward safer trailering on our crowded highways and unpredictable weather patterns. Share this detailed report about the difference ABS trailer brakes can make.
---
GanderLock _____________________________________

Ga

nderLock, when you're serious about Protecting your Gooseneck Trailer and Tack. Protect your trailer as well as your expensive saddles, bridles, tools and flat screen TV. Goosenecks are different from bumper pulls, if you just lock the coupler, the thief's loosen the set bolts, slide out your adjustable coupler and put their own back in and away goes your investment. Think about what happens when your trailer gets stolen, arguing with insurance companies, banks and the police. I've been lucky not to many things stolen, but when it happens it makes you sick. Read the Review
---
Step Above Ladder_______________________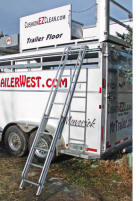 S

tep Above trailer ladder. I've said it before, most folks don't use their hay racks. Mainly because it's too hard to get to. A big share of factory hay rack ladders don't cut it. Too narrow, flimsy or just plain scary.
Step Above is a slide-out aluminum ladder that makes the roof of your trailer an easy trip and safe. Having the right angle slanted away from the trailer takes the work out of climbing a ladder just like your step ladder you use around the house. Step Above slides out to the ground, just the right slope for climbing. More
---
Tuson Trailer Sway Control _______________________
Tuson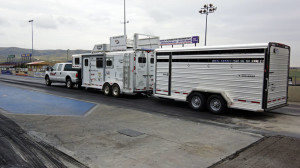 Sway Control, ultimate trailer sway control for safer trailer towing.
Tuson, the folks with trailer ABS and DirecLink trailer brake controller, now have a module that controls sway on bumper pull trailers. It will actually steer the trailer left and right to keep the trailer towing straight. If you have a sudden gust of wind, get cut off on a freeway or have your trailer load shift, Tuson Sway Control will keep the trailer towing straight. The module automaticly reads how worn your trailer brakes are and how big your trailer is and uses your trailer brakes accordingly.
More….
---
Tuson Trailer Sway Control______________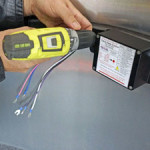 New from Tuson, automatic trailer sway control. The computer box controls your brakes left and right to straighten out your trailer if it sways from wind or evasive protective driving situations. Add to shopping cart Free Shipping See our test and full review of how the Tuson Sway Control works.
---
Popup Hitch_____________________________________

I visited PopUp's head quarters in Chanute Kansas this spring. Kansas, like Iowa is known for making farm machinery. PopUp Industries is in the part of Kansas, where generations of welders understand quality metal working. I first heard of PopUp because of their SB1 shortbed coupler. With shortbed trucks, now the most popular configuration, I hear from folks every week emailing me that they just crunched the cab…More…
---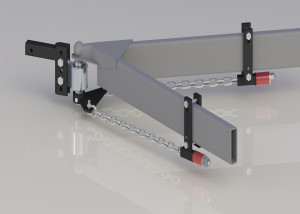 Andersen No-Sway WDH After 2-years of development and road-testing, Andersen Hitches releases their new Anti-Sway, Anti-Bounce Weight Distribution Hitch. Instead of just improving on current models, Andersen completely redesigned Weight Distribution…leaving the competition in the dust. Watch my video and see what everyone is talking about…. Free shipping Order Page
---
Saddlematic

_____
_______________________________
Eureka! Saddlematic ™ Revolutionary Motorized Saddle Rack. Finally you can stop wrestling your saddles in and out of your trailer and lifting them over your head. Saddlematic will bring your saddles to you. New electric model and a swingout for your rear tack. See the whole story and how they work. Click here…
---
EZ-Connector New Truck Install______________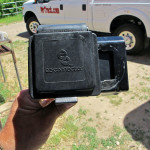 EZ-Connector Install on Ford F250: Fun thing about a new truck is adding all the accessories. Of course since I tow trailers, my first accessory was converting the 7 RV plug that came with the truck to an EZ-Connector magnetic plug. I have EZ-Connectors on all my trailers because they always work. Sealed cord, Rare-Earth Neodymium magnet holding the plug for a tight water proof connection. Life time warranty, made in the US, all the right stuff. See the whole article….
---

Transwest Truck Trailer RV, selling Cimarron and Logan horse trailers. Whether you are new to horse trailers & need some extra help or you're a veteran and want the best trailers, you owe it to yourself to visit Andrew Lyons and his crew of horse folks. Buy your horse trailer & truck together or separate and get the right advice on matching your needs the first time. Read more about where I ask trailer questions. Transwest Truck Trailer RV_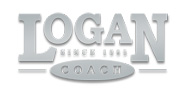 New & Used Trailers–Trucks made for Towing–Trailer Repair & Upgrade–Truck Performance Products. Read more about where MrTruck asks trailer questions.  1-800-909-7071 email alyons@transwest.com  https://www.transwest.com/frederick 
---
Cimarron Review___________________________________
Free truck reports. And which axle is right for you? WIll it fit my garage? What about wheelbases? Diesel or Gas, transmissions, Differentials and Bed length. Can your salesperson tell a 1/2 ton from a 1 ton? Crew cabs, those wonderful 4 full size doors! Special report, gooseneck and fifth wheel towing products. The Truth about loans!


Cimarron Premium Trailer Review, 10 Years to the Top Even in the current recession, Cimarron Trailers is improving, expanding and zeroing in on efficiency. The factory is staying the same size, but putting out 25% more trailers. There is a handful of aluminum trailer manufactures at the top in premium trailers. None surpasses Cimarron current models. The top trailers need smart engineering, custom doors and windows, top components, strong beautiful welds etc. The result is quality uniformity on all trailers from roof to axles. Where else would you build horse trailers, but the heart of More…
---

Load Max by Load Trail review: When Ram announced that its 2013 3500 dualie pickups would have a 30,000-pound maximum towing capacity, the truck wars (especially the heavy-duty truck wars) were reinvigorated. Likewise, the 30,000-pound capacity ignited another race, this time among trailer manufacturers who now need higher-capacity trailers. A few companies were making large gooseneck trailers for the "hotshot" hauler crowd, but, for the most part, this is new territory for them. More….
Auto Flex and Trailer Flex video featuring Trailer Flex on a Load Trail gooseneck and 5th-wheel RV trailer with Trailer Life magazine
---
Stable Boy RV Horse Hauler___________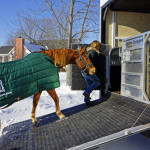 Stable Boy Aluminum Modular Horse Stalls for your RV Toy Hauler: When toy haulers first appeared, I knew they would be big. You can haul ATV's, motorcycles, snowmobiles and golf carts. RV's have less trouble with police and the questions of being commercial or civilian. So why not use a RV toy hauler to haul horses. Imagine a 5th wheel RV, walking up to the bedroom, stand around the bed, open the closet and dresser drawers and you're still standing up. Now think about the gooseneck of your horse trailer The full story…
---
See the Latest and Greatest new trailer towing products See Pictures.

I know it's hard to find trucks equipped to tow the big trailers. We've found them. Click to see the inventory. Light Duty, Class 2-3 Medium Duty,Class 4-5 and Heavy Duty Class 6-7-8 or call 1-800-909-7071. Larger trucks for your larger Trailers .Transwest Hauler trucks
Transwest (TrailerWest.com) Horse Trailer Inventory, Click…
Transwest Used Truck Inventory; all sizes, Class 2-3, 4-5, 6-7-8
---

MrTruck's Favorite Innovative Accessories: I'm not talking about license plate borders or chrome exhaust pipe tips. I have those too, but cool functional stuff that you don't see everywhere. More…
---
H. Kent Sundling (MrTruck) Publisher/editor,David Sundling-video/camera: Published in USA, World HQ, Denver CO. Ph. 303-883-1300, email kent@mrtruck.net Founded 1999. Copyright © H. Kent Sundling, All rights reserved. Email for free reprint & picture permission.
MrTruck's Accessory Store   Thank you for visiting our online magazine.
---

MrTruck articles published below "God Bless America" Website Made in Colorado USA!
Farm Journal Magazine    Western Horseman    Fence Post Magazine
      Horse Trailer World      Working Truck World
---
MrTruck Media family of websites you can use!

Comments
comments