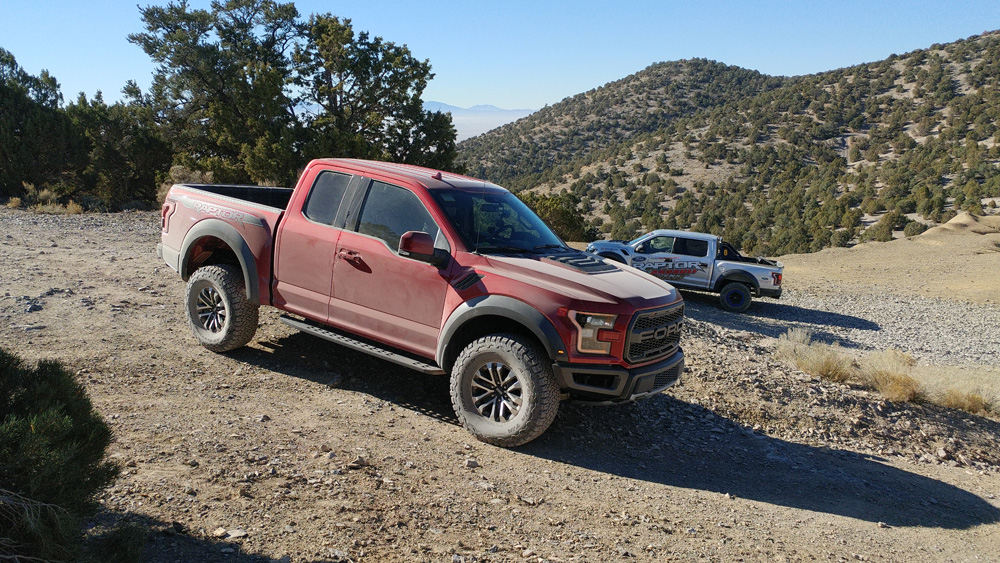 I like ATV's and Side X Sides for off-roading fun. My favorite one is the Ford Raptor. Yes, it's a truck but it jumps, rock crawls, fords creeks and does all that with air conditioning and XM radio. Ford flew me to Utah last week to the Utah Motorsports Park, home of Ford Performance Racing School. If you buy a Ford Performance vehicle like a Mustang GT or Raptor, you get to spend the day at the Racing School learning how to get the most out of handling and performance. At the track we jumped humps with the Raptor and tried to tip them over on a side hill. Utah is one giant off road park for ATV's, Side by Sides, Jeeps, motorcycles and more. We went on trails, climbed rocks and caught some air with the 2019 Ford Raptor.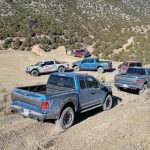 The suspension and power is where the fun begins. The new Raptor has the new Live Valve Fox active compression shocks with 13 inches of travel up front and 13.9 inches of rear travel. Two sensors up front decide how much travel and dampening the shocks will automatically give you. The trucks computer through a wire from the shocks solenoid collects data from steering input, throttle, braking, roll sensor and ride sensor all controlling where and how much oil flows through the shocks. For instance if you are jumping and have the tires off the ground, the sensors know what you are doing and automatically stiffens the  shocks so when you land, the shocks don't bottom out and you scream from fun not from back pain. This new Raptor has improved ride on the highway and the trail.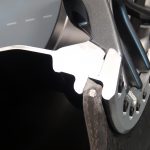 Next important improvement is Terrain Management System with Trail Control. Raptor 2019 and Ranger 2019 are the only Fords with Trail Control. I have my video from the Utah drive at www.youtube.com/mrtrucktv. Trail Control is a button  on top of the center console to activate,  put the truck in low range 4×4 or Rock Crawl mode and use the plus and minus buttons for the cruise control to control speed. In low range 4×4, you can set from 1 mph to 10 mph. In high range 4×4 or Baja mode the Trail Control using cruise control speed buttons can range up to 20 mph. In the lowest Trail Control speed and in low range 4X4 with the rear locker activated, the Raptor can work itself out of being stuck in deep sand.
Recaro sport seat option with blue Alcantara inserts is new for 2019, matching Ford Performance blue exterior color with matching interior stitching in the dash, doors and seats. Recaro seats are an option on the upscale Mustang GT packages. New Raptor wheel options with Matte Black beadlock-capable wheels for serious off-road low tire pressure ability. The wheels come with two rings, one is for looks and one is a Beadlock.
New graph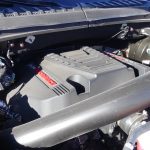 ics for 2019 Raptor. Much stays the same with the same EcoBoost V-6 twin-turbo Hi-Output 3.5L with dual injection. Horsepower is the same at 450 and 5000 RPM, torque is the same at 510. and 10 speed automatic tranny with paddle shifters on the steering wheel. Same tires and aluminum body. Last year the frame with strengthened. Dealers have these  truck now. Maybe you can get a Black Friday deal under $80,000 or not.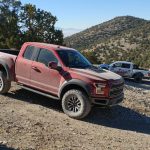 Raptor first drive and trail ride. Ford's 2019 Raptor with new Fox Shocks, Trail
Comments
comments