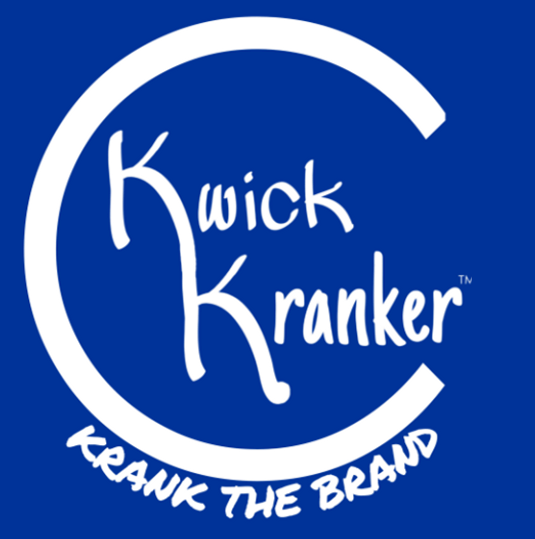 New product from Kwick Kranker for your bumper pull trailer with a top jack. How many cranks does it take to get your trailer off the ball? With a top crank jack on a bumper pull trailer, the Kwick Kranker Top Kranker, from the ground to off the ball is 3 seconds. If you have a cordless 1/2 in. drill, you create a power trailer jack. Check out the website below to see it work. 2 for 1, get a side jack and top jack Kanker for one price. Click for Kwick Kranker website:  Kwick Kranker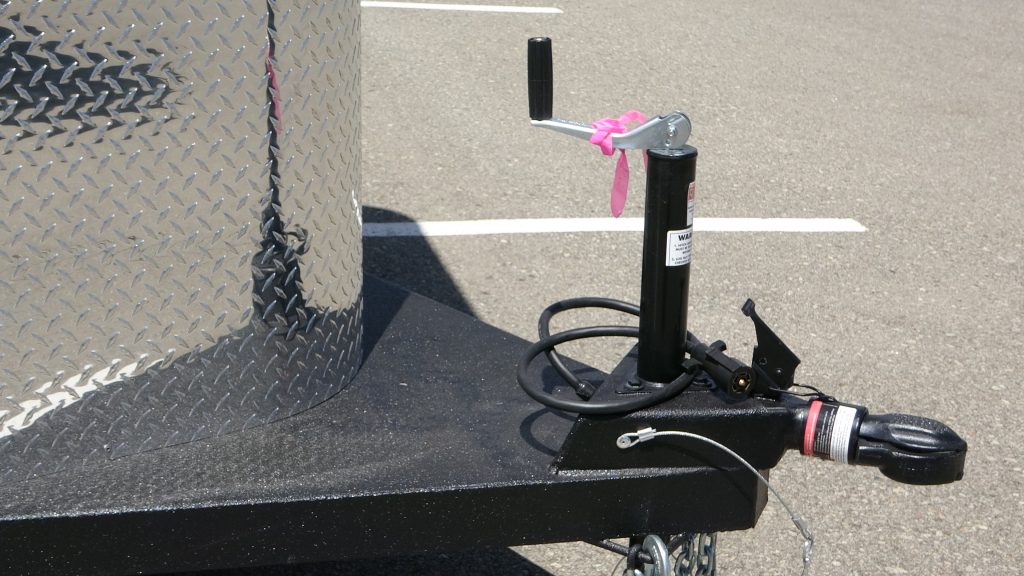 Made in Tennessee USA ph. 1-559-618-0964
Kwick Kranker latest product for top crank trailer jacks. It's packaged with the other two products, Shaft Collar and Hex Shaft. Making it a 2 for 1 deal. It's fast and will work with cordless hand drills you already have. Fast to attach, just take the handle of the jack and add the new Kwick Kranker adapter to your jack. On my Flex brand jack in the slow setting we lifted my ATV trailer with the jack retracted all the way up and lifted trailer coupler of the ball on the truck in 5 seconds in the low setting on my Flex drill. In the fast setting we popped the coupler off the ball in 3 seconds. Watch us test the Kwick Kranker on a side jack on my trailer against the standard electric jack on my car trailer with a jeep onboard, total weight 8200 lbs. See the dramatic results. To order go to Website or call 1-931-300-3216 Kwick Kranker has a lifetime warranty.
Kwick Kranker is a new tool that will be your only trailer jack. You probably already have a 1/2″ cordless drill, why buy electric trailer jacks, batteries, wiring and maintenance? When your electric drill can raise and lower existing trailer manual jack 7 inches in seconds. You need a trailer jack power lift adapter. Try your manual jack and see how many cranks it takes to move the jack 7 inches. Lifts goosenecks, horse trailers, semi-trailers, flatbeds, dumpers, stock trailers, ect. We demonstrate Kwick Kranker on several brands and species of trailers. Mostly with a Flex 1/2″ drill I bought from Lowes. You won't need a block under your trailer jack. Kwick Kranker has a lifetime warranty. Made from stainless steel and aluminum in the USA. If you enjoy sweating and spending too much time hooking to your trailers, you'll enjoy being too tired to ride your horses when you get to the trail. Or you can save time, sweat and money if you like that sort of thing.
Website or call 1-559-618-0964  Click to see the Kwick Kranker for side crank jacks, gooseneck and bumper pull trailers.
One minute install, Veteran owned, Life Time Warranty. Recommended by trail riders.
Watch MrTruck.com video test and review below left and see all the products below