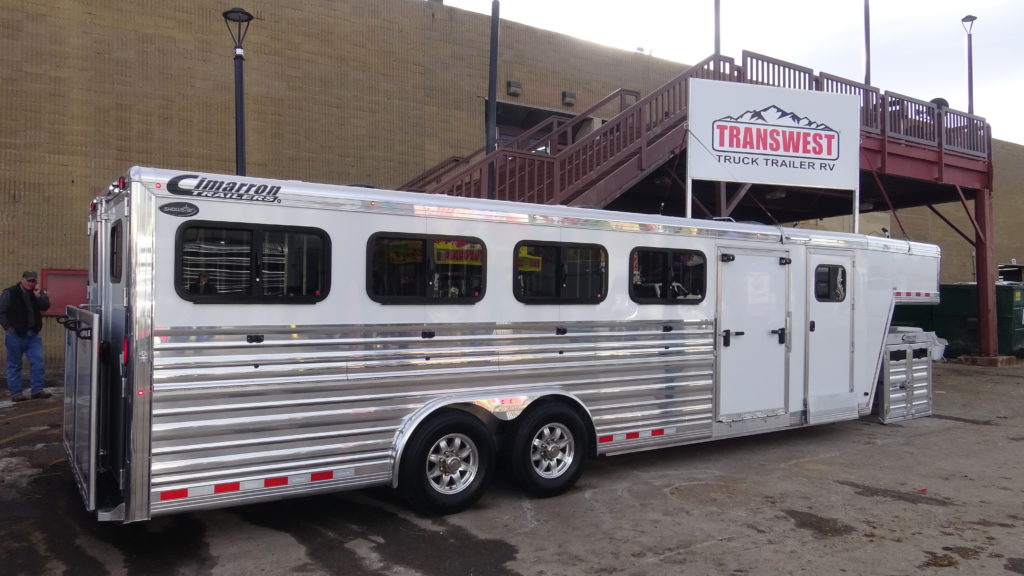 Took two of my grand-kids to the 112th National Western Stock Show this week. Their favorite place was the petting zoo upstairs in the Hall of Education. We didn't go on a weekend as NW had record attendance and I'm shy. 60 years old now I remember all the trips to the NW when I was a teenager doing 4-H judging and in FFA for our annual trip to Denver. Back in the seventies the European cattle breeds were dominate. Limousin cattle were winning the carcass shows, Simmental's were the new big bred. Santa Gertrudis with Brahma ears made it to Colorado too.  AI changed the landscape for what cattle looked like. Now most of the cattle breds are black unless they are Hereford or Longhorn. Southdown sheep in the seventies where dwarfs and now are as large as Suffolk's.
Show cattle, show sheep and show hogs are bigger than ever, Grand Champion market animals can pay for college for hard working teenagers from all over the country that sell their animals during the National Western. These show animals are changing another industry trend. Market show animals now have specialty trailers for traveling the country in comfort and style. Transwest has a couple of these specialty aluminum trailers from Cimarron on the North side of the Hall of Education.
I visited the Cimarron factory in Oklahoma last summer and learned about their fastest selling trailer models. Still making top horse trailers, Cimarron has show trailers that will convert to different size hog and sheep pens, or take some pens completely out and use a sliding traveling divider gate to haul cattle and hogs or sheep. Take all the small pens out and it's a cattle trailer. You'll see families that follow the show circuit around the country having several classes of livestock and need a trailer that becomes a transformer. Keeping the 4 footed athletes healthy requires adjustable ventilation and a popular option on Cimarron show trailers is air ride axles. Dexter axles with air bags, torsion and shock absorber's can make a big difference on how young animals recover from the long road trips.  Being rested and ready to compete in the next strange barn far from home, is a competitive advantage.
Transwest has two kinds of Cimarron show animal trailers at the National Western. The  Kirk Stierwalt signature series trailer  has a traveling gate that will make different sizes of stalls in the trailer. The divider gate locks on the outside walls so there is no frame on the bottom of the gate for animals to trip on, no threshold. These gates will slide or swing. Inside there's low halter bars, high and low tie bars on outside. Popular side ramp options and big door tack room are just some of the features on the Steirwalt show trailer.
The second  trailer is the Show Star with a lower height, that buyers wanted in a small animal show trailer. Very adjustable, can haul all classes of livestock at the same time.   Small animal pens can adjust from 50-50 to 60-40 size with quick pins. For more ventilation besides the roof vents and sliding windows, side openings can be "no tool" plex-a-glass and aluminum slats that is opened with gas shocks. Only takes seconds to let more air in the trailer.
Roof is an insulated one piece 1/2 in. thick gel coated fiberglass that's 20% cooler than an aluminum roof. Gate slam latches, are easy to close and made for lower noise, many features in the Cimarron trailers are designed for less irritation to show animals from noise. Ask CJ Altenburg in the Transwest booths about what Cimarron air ride can do for your show animals joints, they'll be rested and fresh for the show ring.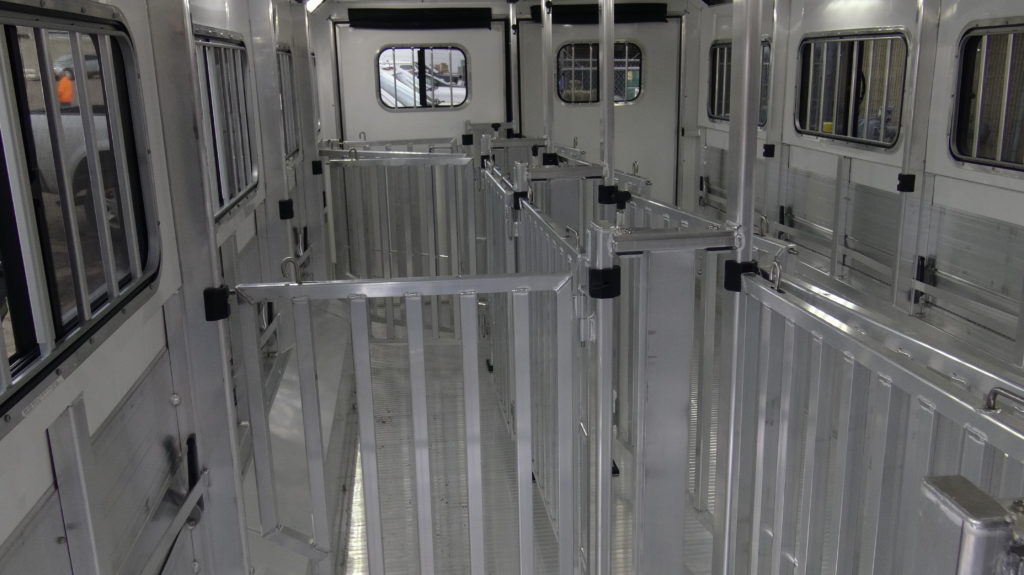 Comments
comments