Breaking news from FordAuthority.com 
Next-Gen Ranger Raptor To Use 2.7L EcoBoost V6 And Launch In The U.S.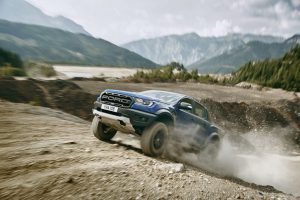 American Blue Oval fans were understandably feeling left out when Ford refused to sell the current-gen Ranger Raptor in the U.S. But if a report from Australian news site Car Expert proves true, they might be receiving a pretty nice consolation prize. The report claims that not only will the next-gen Ranger Raptor launch in the U.S., but it'll also be powered by Ford's 2.7L EcoBoost V6, not some diesel engine like the current model.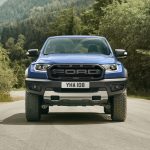 Coincidentally, the report also states that the Bronco Raptor will be powered by the same engine. That would seem to conflict with an earlier report that suggested the Raptor version of the Ford Bronco would use the same 3.0L EcoBoost V6 as the Ford Explorer ST. In its hottest current form, the 2.7 produces 335 horsepower and 380 pound-feet of torque, while the 3.0 produces 400 horsepower and 415 pound-feet of torque.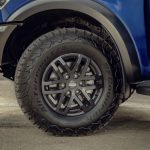 Meanwhile, Australian Ranger Raptor buyers would have their choice of a 2.0L turbocharged four-cylinder diesel or a 3.0L turbocharged six-cylinder diesel engine. The former is a carryover of the current powerplant found in the Ranger Raptor. The latter is the same 3.0L Power Stroke diesel currently used in the Ford F-150. All of these powerplants, including the 2.7, will be backed up by Ford's 10-speed automatic transmission.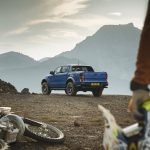 Like the next-gen Ranger, which will reportedly launch in the 2022 model year, the new Ranger Raptor will also ride on the current T6 platform. Interestingly, however, the leaked document that Car Expert obtained with all of this information also mentions that it will be all-wheel-drive, which would mean that the system won't be switchable like the current four-wheel-drive setup.
Additionally, Car Expert believes that the only reason the Ranger Raptor hasn't yet been sold in the U.S. is because Ford was waiting until the 2.7 was engineered to work in the T6 platform. And since the next-gen Ranger was due in a few years anyway, it might have just chosen to wait. In either case, the engine is currently used in a variety of vehicles, including the Ford Edge ST, Ford F-150, Lincoln Continental, and Lincoln Nautilus.
Comments
comments