Ford 2020 Super Duty Tremor off-road F250 and F350

MrTruck Index The Truth about Trucks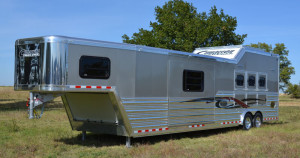 Cimarron Custom Aluminum Horse Trailers
Better By Design, The Cimarron Way
MrTruck's Pick as the "Best of the Best built horse trailer"
---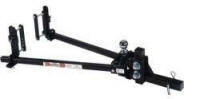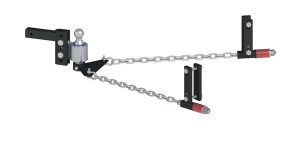 Weight Distributing Hitches for safe controlled trailer towing. Reviewing Andersen No-Sway WDH and Equal-i-zer WDH Click.
---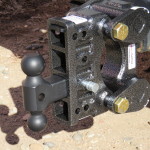 Gen-Y Hitch heavy duty adjustable drawbar for today's powerful trailering trucks:
These steel adjustable, multi-ball, multi-height, pintle, or weight distributing hitch is the highest trailer rated hitch I've seen. The one I'm using from Gen-Y Hitch is rated for a 16,000 lb. trailer with a 2 inch shank. For Class V receiver, 2.5 inch shank, trailer rating goes up to 20,000 lbs. Their newest hitch is the Torsion Flex Hitch that isolates how your trailer bounces verses your truck for a smoother ride.
Read the review...
---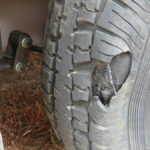 Tuson Trailer Tire Pressure and Heat Monitor:
Trailer tires are the bane of my existence.   I found the solution, with tire pressure units inside the tires out of the way, just one repeater on the trailer to amplify the wireless signal to the truck and just a wireless receiver monitor in the truck cab. I can use it with any truck or SUV, I trailer with.  It's very hard to find a tire pressure monitor system that goes above 80 psi. Tuson goes to 203 psi, 
And it also shows the internal tire heat.
For the whole story click….
---
Weigh-Safe: Do you know your trailer tongue weight, asks the judge? On a bumper pull trailer, if you have too little tongue weight, the trailer can sway and be dangerous. If you have too much trailer tongue weight, your truck or SUV will squat excessively, aim your headlights to the stars and stress your trucks rear axle, brakes and suspension. What you need to know...
---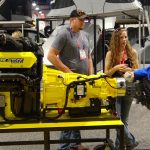 CA Conversions
 can convert almost any diesel to a Allison  Automatic Transmission. Diesel engines are hard on transmissions. Transmission failure is common towing heavy trailers. CA overbuilds Allison transmissions keep you on the road not on the side of the road. Rebuild kits, parts and complete transmissions are CA Conversions bread and butter. Plus expert advice with decades of experience working with Allison and Borg Warner. 
Read More:
---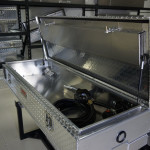 The Fuel Box and new Dual Fuel Box: for tools and extra fuel to stay on the road longer. I like good tools, a tool box and fuel tank company in California makes this quality combo all in the US. It's called The Fuel Box by Zylstra.  The fuel tank is separate from the tool box.... Read more...
---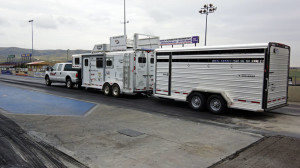 Tuson Sway Control, ultimate trailer sway control for safer trailer towing.  A module that controls sway on bumper pull trailers. It will actually steer the trailer left and right to keep the trailer towing straight.  More
---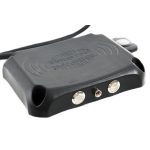 AuTowBrake
 is a trailer brake controller that stays on your trailer. That's how it's done in Europe, the trailer controls it's own brakes. In the US, most boat trailers do the same thing with hydraulic surge brakes. AuTowBrake is an automatic electric surge brake. . The control box is weather proof, you can mount it outside or inside your trailer at any angle. 
More...
---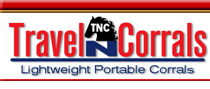 Seven ft. 15 lb. Panels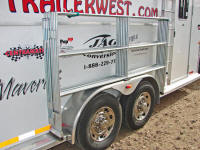 Peace of mind when horse camping
---
Equalizer Systems Trailer Jacks, Smooth Hydraulic Lift for Horse Trailers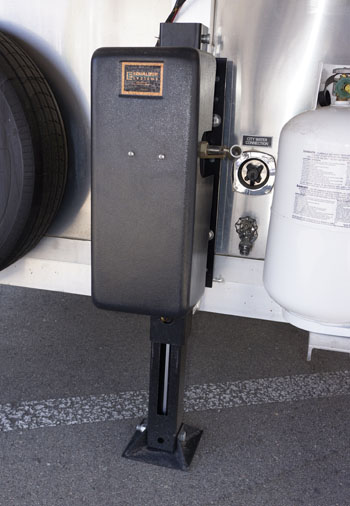 ---

Automatic Tire Balancers for Trucks and Trailers
25% to 50% longer tire life, eliminates cupping and tire vibration
---

GanderLock for Goosenecks: Protect your trailer as well as your expensive saddles, bridles, tools and flat screen TV. Goosenecks if you just lock the coupler, the thief's loosen the set bolts, slide out your adjustable coupler Read the Review
---
Automated Safety Hitch Help for your Rear Truck Axle, an inline dually
Dramatic Trailer Braking & Turning for Safer Towing
---

The Flip-Over Ball gooseneck hitch converts to smooth truck bed in seconds.
---
We now use and recommend DirecLink trailer brake controller
Maximum Trailer Braking Power for Serious Towing Trailer Brakes as fast as your Pickup Truck and SUV Brakes
---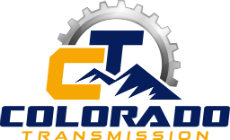 My mechanic Ruben has rebuilt my project truck's automatic transmission as "Overkill" making it better than original factory tranny. His work is amazing. Check out his website (ColoradoTrans.com) or call 303-776-1191. See the video's of my transmission rebuild
---

Newly redesigned PopUp 2 Gooseneck Hitch. More info...
---

Sulastic Rubber Springs are a cast hinge embedded with rubber. They greatly improve your trucks ride.
---


---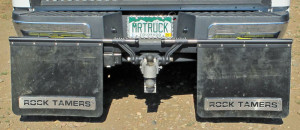 Protect your trailer from your truck; ENKAY Rocktamer Mudflaps

---
Since 1999, made in USA

---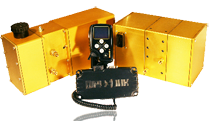 DirecLink Trailer Brake Controller using your trucks computer with ABS brakes for your trailer from Tuson, best trailer brakes you can buy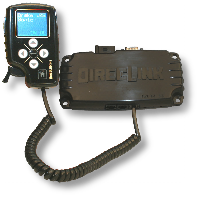 ---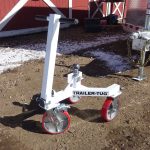 Introducing Trailer Tug
, a simple way to move trailers. We have 6 test trailers and I move trailers every week.  I still get tired of hooking and rehooking. Especially in a building, tring to put trailers next to a wall and be efficient with your floor space. Ideal for boat trailers, horse trailers, travel trailers and ATV trailers. I think the Trailer Tug would be good to move my trailers up against a fence, tongue first so thieves couldn't get a truck in front of my trailers and drive away. 
More...
---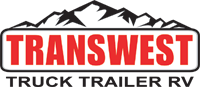 1-800-909-7071
Horse Trailer Super Store, shop open until midnight. Selling Cimarron, Logan Coach and Outlaw Conversions

We Trust

The Flip-Over Ball gooseneck hitch converts to a smooth bed in seconds. Just rotate the handle and Flip the ball over. In seconds you can have a level bed for all those jobs when an ordinary hitch ball is always in the way. More...
Protect your trailer from your truck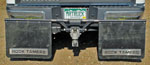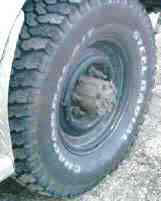 Which of these truck axles do you need for towing your trailer and why? More..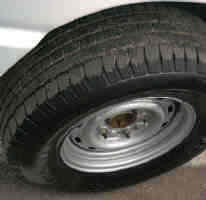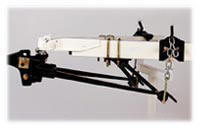 Weight Distributing Hitches for safe controlled trailer towing. Reviewing Equal-i-zer WDH Click.

Another short bed solution. Short bed truck hitch. Is it for you? See the story, Click for more...



25 to 50% longer tire life. Stop tire cupping, vibration and premature wear on those expensive truck, RV & trailer tires. Centramatic automatic wheel balancers have been saving money on tires for semi-trucks for over twenty years. Now you can automatically balance your tires, wheels, hub and rotors or drums while you drive. More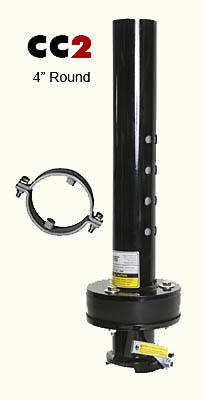 Popup Gooseneck Cushion Coupler

We decided to have our own towing test truck. Now we are going to keep the products on our own truck to be able to give a longer review and how things standup long term. Rest of the report


MrTruck.com Presents: New for the "EZ Connector Horse Expo Tour" Updates from each event, pictures & commentary, With the latest trailer safety and technology accessories on exhibit in our tour, come by our display. We'll be displaying some helpful technology for safe towing. Click for the "Tour" schedule,
MrTruck working
Want to advertise on MrTruck.com or MrTrailer.com call 303-883-1300

Please support our sponsors:
Tuson RV brakes, DirecLink, Sway Control, Tire Pressure Monitor
PopUp Hitch
Gooseneck and fifth wheel towing products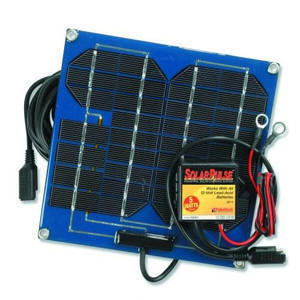 Solar Battery Maintenance and Pulse Technology Conditioning with Solar can Triple your Battery Life. More..
Recommended Websites:
Leather Legs, good looking protection for your legs on horses or motorcycles. LeatherLegs.net

Truck Info Central